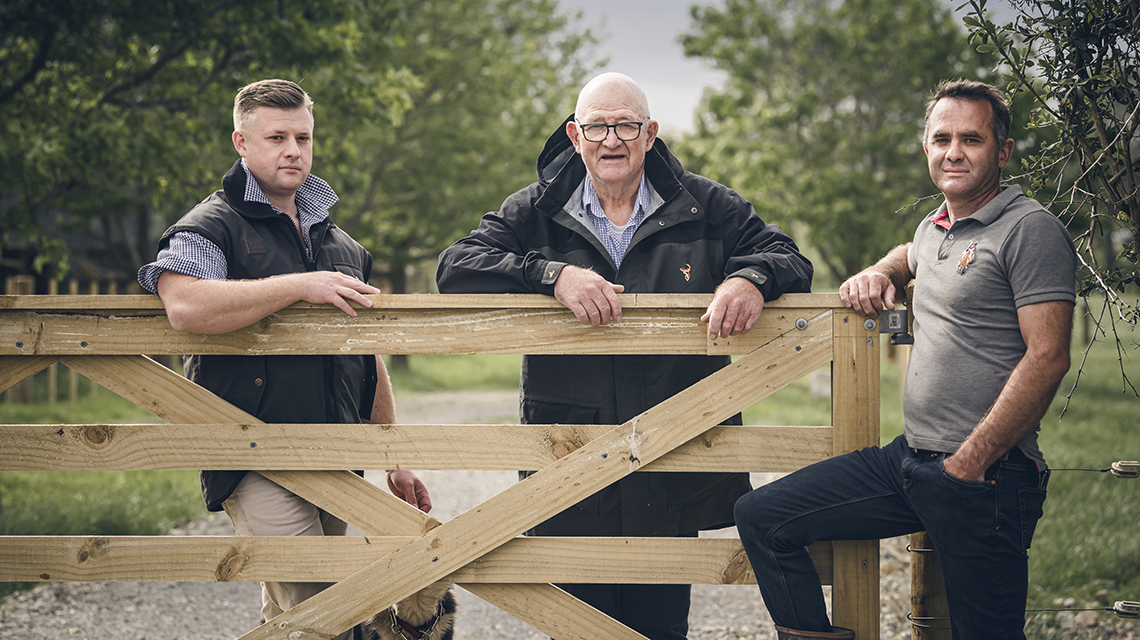 Together, making a difference today to sustain life tomorrow.
In 1992, we made our first tank in a kiwifruit packing shed in Whangarei. We were never going to stay there. As a brand and a business name, Promax means maximum performance and delivering complete customer satisfaction. You can't achieve those things in a packing shed. From day one, we wanted to make the best tanks in New Zealand - not for the sake of our ego but because it would help us stay true to the words that drive us: Together, making a difference today to sustain life tomorrow.
"To sustain life tomorrow" is at the heart of the Promax story. In the late 1980s, Tim Strachan ran a kiwifruit orchard and engineering business in Northland. Like hundreds of thousands of New Zealanders, Tim was also dealing with the fallout from the 1987 stock market crash. The market plunged by nearly 15% on Tuesday, October 20, and in the months following "Black Tuesday", the value of New Zealand's market shares was halved. For Tim Strachan, who had to provide for his six children, it was time to branch out and ensure a better tomorrow for his family. In doing so, he started our company, one that now sustains life all around New Zealand.
Tim's new enterprise provided what many in the Auckland region desperately needed; water storage for rural and residential customers. With his farming background in the arid region of Northland, Tim knew how important it was to capture and use every drop of rain. A prolonged drought in the early 1990s meant the city began to run out of water. By May of 1994, the collective level of Auckland's water supply reservoirs was just over 30 %. At about the same time, Tim and his son Hamish began making water storage tanks in a Whangarei packing shed repurposed into a temporary factory. The first product they rolled out the door was a 3000-litre above-ground water tank, and demand for Promax tanks was constant and instant. As Hamish says: "We made them in the morning and sold them in the afternoon."
On retiring in 2016, Tim handed over the company's management to his sons Walter and Hamish. Managing Director Walter Strachan has over 15 years of experience in the Rotational Moulding business. His brother Hamish Strachan, our North Island Factory Manager, has been involved with Promax since its inception and is still a driving force in our direction and innovation.
In 2007 Promax opened an impressive site in Rangiora in the South Island, and in 2010 we commissioned a state-of-the-art facility in Kerikeri in the Far North. Today's manufacturing facilities are far removed from our humble beginnings in that kiwifruit packing shed. Instead, they're world-leading plants boasting in-house resin compounding and massive kilns that produce thousands of tanks every year, including the ultra-strong corrugated tanks for which we're renowned.
Promax works closely with the Rural, Build, Civil and Industrial markets. We combine innovative design and manufacturing excellence to bring a comprehensive range of products to each sector. Our team constantly develops new solutions that keep pace with an ever-changing marketplace. The corrugated tank is just one example of Promax innovation. We were never afraid to take a different approach when bringing new products to the market in the early years. We were all about moulding pretty much anything out of plastic back then. Today, while innovation is still our point of difference, we have refined our product range in line with what our customers require. As a result, we now focus on where it all started in 1992: liquid storage.    
Our team includes qualified engineers who use specialist software to create exceptional products, experienced sales representatives who work closely with their clients to provide customised solutions, and an exceptional customer service team who tirelessly support our customers. With North Island and South Island sites and a fleet of delivery trucks, we can provide superior products and customer service nationwide. As we grow as a company, so does our desire to be a sustainable organisation, and we continue to reduce our environmental footprint.
To find out more about the right Promax solution for your next project, visit our product section or give our friendly team a call.
Read more about the Promax Story