UEST02000DB
ENDURO Septic Tank 2,000 Ltr 1.0 Dia - North Island
These 'Single Stage' Filtered Promax ENDURO Septic Tanks are manufactured from polyethylene to meet the AS/NZS:1546 Standard for Septic Tanks.
Designed by geotechnical experts this heavy-duty ribbed tank has been designed and fully tested to withstand ground and water pressure at depth and is completely internally plumbed up to the outlets.
Very strong heavy-duty one-piece ribbed construction
Lightweight means savings on transport and installation costs
Polyethylene will not corrode or rot
Includes Taylex Outlet Filter
Easy to install using 100mm inlet & outlet
Please note: This product is only available in the North Island. Please see our XPRESS Septic Tanks if you are in the South Island.
Visit our helpful links page to view Regional Stormwater and Wastewater Council requirements.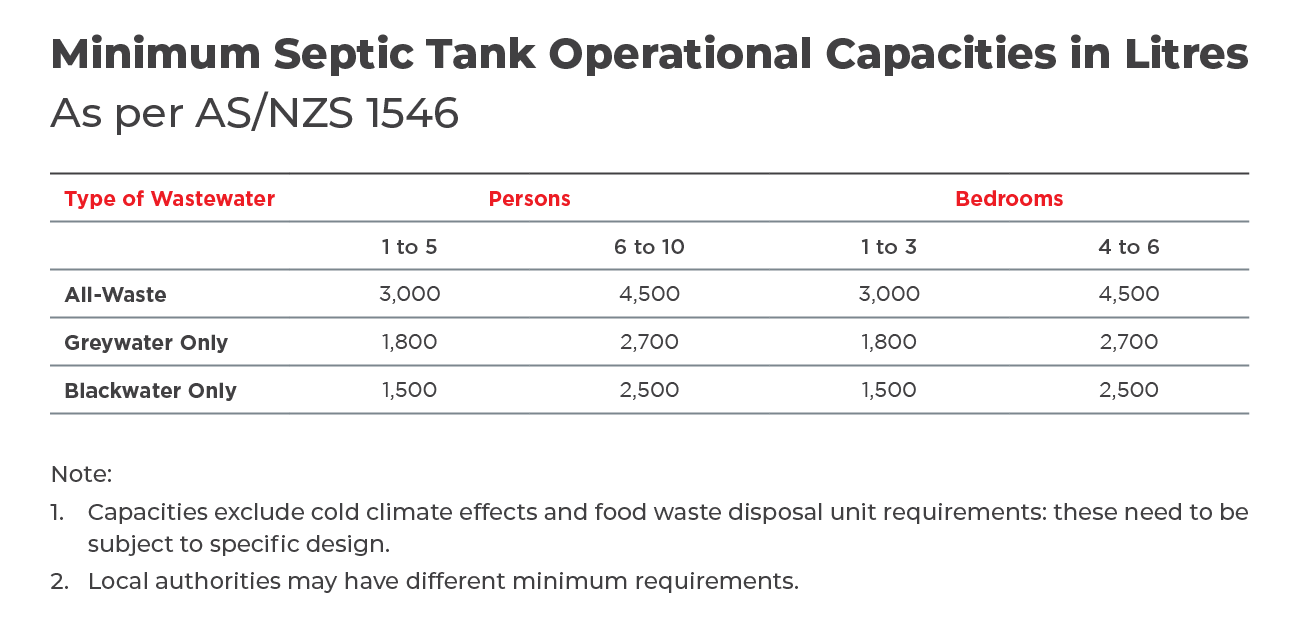 Code
Description
Capacity

(L)

Length

(mm)

Width

(mm)

Height

(mm)

Weight

(kg)

Manhole Dia

(mm)

Outlets

(mm)

UEST02000DB
ENDURO Septic Tank 2,000 Ltr 1.0 Dia - North Island
2000
2071
1250
1000
100
600
1x100mm
Most councils require an engineer report on soil conditions, this report will also recommend the type of system that is required for your site. You can find more information about Regional requirements on our helpful links page.
We recommend using a registered plumber or drainlayer to install your water tanks. Visit our recommended installers page to find one in your area. If you wish to install yourself, we recommend you follow the guidelines provided in the following resources:
At Promax, we pride ourselves on making things easy for you. This includes helping you understand how council consents work. Our team is familiar with the processes surrounding consents, and wherever possible, we'll assist you based on our knowledge of these requirements. Read more here.
We offer a range of speedy shipping options, including North and South Island delivery trucks constantly on the road to ensure your tank gets to you as quickly as possible, and in top condition. Whatever it takes to maximise your storage and minimise your wait.
The short answer is that polyethylene tanks are safe in every department. If you have any doubts about the safety of polyethylene water storage tanks, this article should dispel them.
...Read More
---
---